Citizens National Bank of Meridian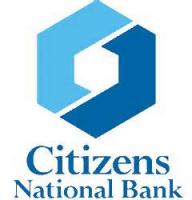 As Mississippi's community bank, Citizens National Bank is focused on encouraging personal, business and economic development that finance the dreams of Mississippians
Citizens National Bank believes it's important to make a difference in the local communities we serve through our volunteer efforts, financial assistance, and service to local nonprofits across the Bank's footprint. In addition to these various means of support, we have established significant partnerships with eight charitable organizations which enhance the quality of life in our local communities. These are our Community Partners, and we invite you to learn more about the exceptional programs and services they have to offer.
Related News
CDBA |
Tuesday, October 29, 2019
The StoryBank Project is a CDBA initiative to capture success stories of our member banks. These stories show how underserved communities benefit directly from mission-based banking and financial services. Our latest video highlights Citizens National Bank in Meridian, Mississippi. One client, Weidmann's Restaurant, will celebrate its 150th anniversary next year, making it the oldest continuously running restaurant in Mississippi. Another client, Adrian Cross, was able to buy a home for the first time.
Citizens National Bank of Meridian |
Friday, January 4, 2019
Citizens National Bank's John C. McRae has been honored in this year's Bank Investment Consultant's Top 100 Bank Advisors list. Bank Investment Consultant is a leading publication in the industry and has named McRae in this list three unique times. McRae serves on the bank's Wealth Management Division, is a Branch Manager, and also a Senior Financial Advisor. "I am still humbled by this recognition," says McRae. "I look forward to continuing to serve our clients in the accumulation, preservation and transfer of wealth."
Citizens National Bank |
Monday, December 17, 2018
Last month, Citizens National Bank received the 2018 Community Impact Award at the 22nd annual CRA & Fair Lending Colloquium in Hollywood, Fla. The award specifically recognized the bank's Power of Local Community Development Program, which helps the unbanked establish credit, improve credit scores, and secure affordable home loans. "Our vision is to assist our customers in creating a personal financial plan that enables them to achieve their dreams," said J. Scott Sills, Chief Marketing Officer at Citizens National Bank.