Commonwealth National Bank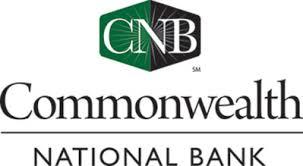 In 1976, Commonwealth opened its doors in the heart of Mobile with a mission to serve our neighbors, friends, and community members. The majority of our founders were raised in the Mobile community and positioned Commonwealth right in Toulminville to ensure banking services were available to their community. They had the vision to provide the citizens in the Mobile area with a choice of doing business with a financial institution in their own community, where they could directly benefit from its economic impact and employment opportunities.
Here at Commonwealth, we understand, empathize, and know firsthand the unique challenges and banking needs of local businesses and consumers. As a locally owned and managed financial institution and the only Black-owned bank in our region, Commonwealth only thrives when you do.
Born and bred in Mobile means Mobile and its surrounding areas are our bread and butter. We are in the business of happy customers, employees, and shareholders. Transform your business and personal banking experience with Commonwealth.