Concordia Bank & Trust Co.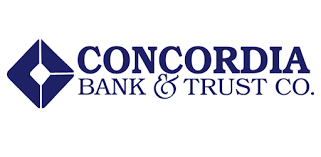 Concordia Bank provides its customers a high-tech way of doing business which allows for another opportunity to give our friends the best in quality customer service. Our internet solution is second to none in providing a quick and easy way for you to follow your accounts and transact your business. With our online banking, you will be able to look at all your accounts and its past history, including image checks and deposits. Also, customers can transfer funds from one account to another, as well as make mobile deposits.
Since 1903, Concordia Bank has continually provided the best in banking products. Our approach to doing banking is simple – provide banking products our customers want with hometown customer service. We look forward to the future and the changes it will bring, while upholding the traditions of Concordia Bank.