First NaturalState Bank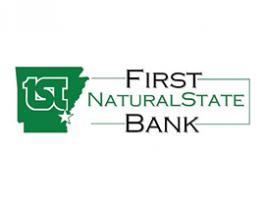 The First NaturalState Bank of McGehee was chartered in 1974 and has operated continuously in Desha County since its inception. Being a community minded bank, the Board chose to convert to become a state charted bank in 2016. The decision allowed for the transition of bank oversight to the Arkansas State Bank Department.
In 2019, the bank expanded its operations to Dumas in order to better serve our valued customers in that area. Though there have been changes to the Board, and to the Bank's management, our primary mission is to serve the banking needs of McGehee, Dumas, and the surrounding areas, has not changed. Through the years, the bank has enjoyed a high level of support from Desha County. This support has helped us to become a driving force in the local banking market.