Security Federal Bank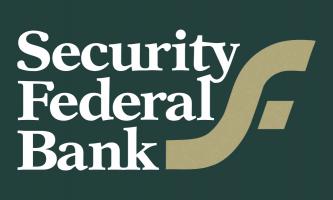 Security Federal Bank was founded in 1922 in picturesque Aiken, South Carolina. Since then, they have stuck to their motto: "Do what's in the best interest of the customer." In addition to a full line of personal and commercial banking products that includes mobile banking, online bill payment and mortgage products, Security Federal Bank offers an expansive program of financial literacy education. Their Looney Tunes Savings Club helps elementary school students learn about savings, while their Financial Counseling Department assists adult customers who need education or help in handling personal finances.
Related News
The Augusta Chronicle |
Tuesday, June 11, 2019
Longtime Augusta banker Philip R. Wahl has been named president of Aiken-based Security Federal Bank, replacing Richard T. Harmon, who is retiring effective Aug. 1. Wahl, who is currently the bank's Augusta market president, will remain based in Augusta and will report to Security Federal CEO J. Chris Verenes. Wahl joined Security Federal in 2017 after 31 years working in various capacities with local and national banks in the Augusta market. Wahl said he believes the appointment is a sign of the bank's growing interest in the Augusta side of the metro area market. 
Aiken Standard |
Monday, July 30, 2018
Security Federal Corporation, the holding company for Security Federal Bank, announces its earnings for the quarter. Notably, for the six months ending on June 30, 2018, net income increased by 14.3 percent to $3.6 million or $1.20 per share, compared to $3.1 million or $1.06 per share for the same period in 2017. The increase in earnings was primarily due to increases in net interest income and non-interest income combined with a decrease in the provision for income tax expense.