Southern Independent Bank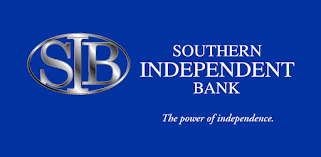 In March of 2005, a group of local business leaders came together with a concept, blended with veteran bankers who shared the vision for a true community bank in Opp and Andalusia. From that initial meeting, Southern Independent Bank opened its doors for business in December of 2006, bringing to our markets a fresh, responsive, and service-driven institution.
We have embraced the finest traditions of community banking to provide a full array of accounts, loans, and financial services; and pledge to deliver each with impeccable service reflecting our commitment to you. The Power of Independence is reflected in the efforts of our directors, management, and staff.