Legacy Bank & Trust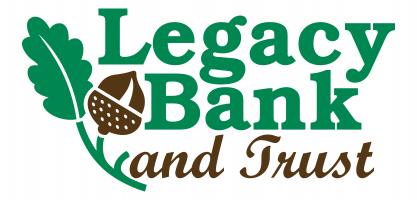 Chartered in 1907, Legacy Bank & Trust serves as a financial leader in economic and community development by providing financial products and services in the largely underserved populations of Southcentral Missouri. We pride ourselves on being active in our communities, and strive to continue to do so for years to come!
Related News
CDFI Fund |
Tuesday, February 25, 2020
The CDFI Fund recently awarded 23 CDFIs Capital Magnet Fund awards for FY 2019. Among the awardees were Beneficial State Bank, Legacy Bank and Trust, United Bank, and Virginia Community Capital. The Capital Magnet Fund helps to create and preserve affordable housing for low-income families and economically distressed communities by attracting private capital. The Capital Magnet Fund awards competitive grants to CDFIs and qualified non-profit housing organizations. These organizations use the grants to develop, rehabilitate, reserve, and purchase affordable housing, particularly housing targeted to Low-, Very Low-, and Extremely Low-Income families.
Legacy Bank and Trust |
Thursday, August 15, 2019
Legacy Bank and Trust invited Rep. Billy Long (MO-07) to their offices over the Congressional Recess to discuss the importance of CDFIs in the community. Pictured from left to right are: Brandon Taylor, CFO of Legacy Bank; Rep. Billy Long (MO-07); John Everett, President and CEO of Legacy Bank; and Brett Mager, Chief Lending Officer of Legacy Bank.
SBJ |
Wednesday, March 7, 2018
Rogersville-based Legacy Bank & Trust Co. completed its purchase of First National Bank of Clinton. The deal closed on February 16th, with Legacy Bank adding three branches in Clinton and Springfield, Missouri to its portfolio. "Our associates have worked especially hard over the past 12 months in creating new products and services that will not only benefit our existing customers, but also our new customers from First National Bank," said John Everett, president and CEO of Legacy Bank, in a press release. Aaron Buerge, First National's president and CEO, became a board member of Ozarks Heritage Financial and Legacy Bank. Through the purchase, Legacy Bank's assets now exceed $230 million. It employs 70 people at seven branches.